A 4-year-old girl who went missing more than two years ago was found alive by police on Monday, hidden underneath a staircase in a New York home.
Paislee Shultis, now 6, was found at a residence in Saugerties, about 45 miles south of Albany, on Monday night after authorities received a tip regarding her whereabouts, according to the Saugerties Police Department.
Officers found the young girl after an hour of searching in a makeshift room under a staircase leading to the basement. One of the detectives said he was able to spot the little girl after flashing a light between the steps and noticed a blanket. "However, Detectives used a (Halligan) tool to remove several of the wooden steps, and that is when detectives saw a pair of tiny feet," police said in a statement on Tuesday. "After removing several more steps, the child and her abductor were discovered within. The space was small, cold, and wet."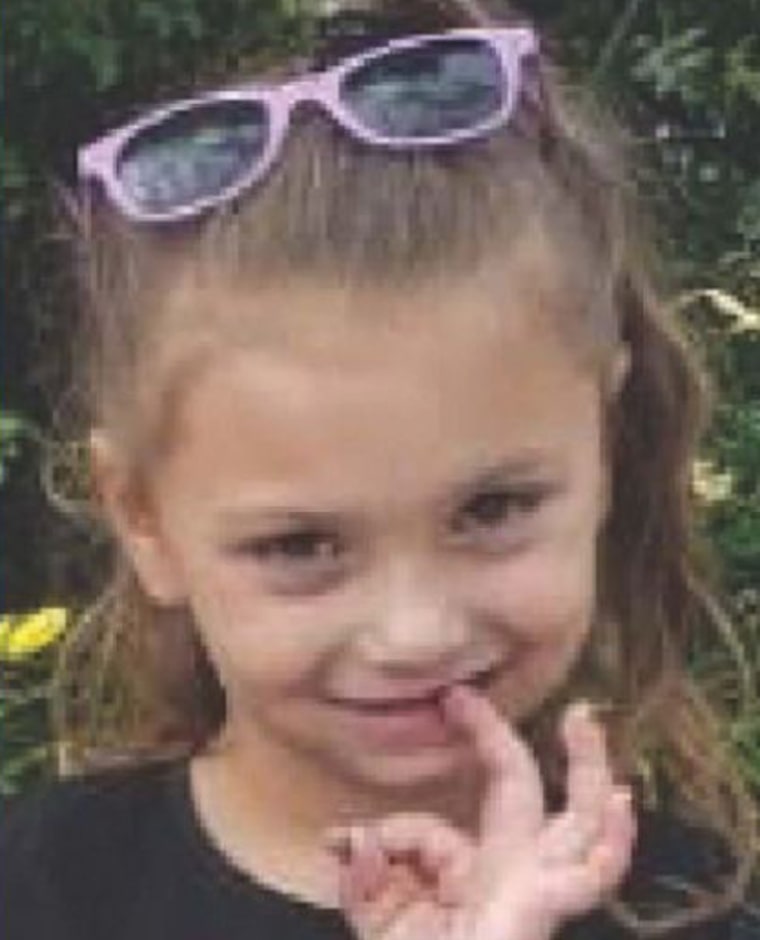 Paramedics examined Paislee and after determining her to be in good health, she was returned to her legal guardian, police said.
Kimberly Cooper, Kirk Shultis, Jr. and Kirk Shultis, Sr., were arrested and charged in Paislee's disappearance.
Both Shultis' were charged with one count each of felony of custodial interference in the first degree and misdemeanor endangering the welfare of a child.
Cooper was charged with custodial interference in the second degree and misdemeanor endangering the welfare of a child. She was remanded into custody for an outstanding warrant issued in Ulster County Family Court.